It's Springtime … Now What?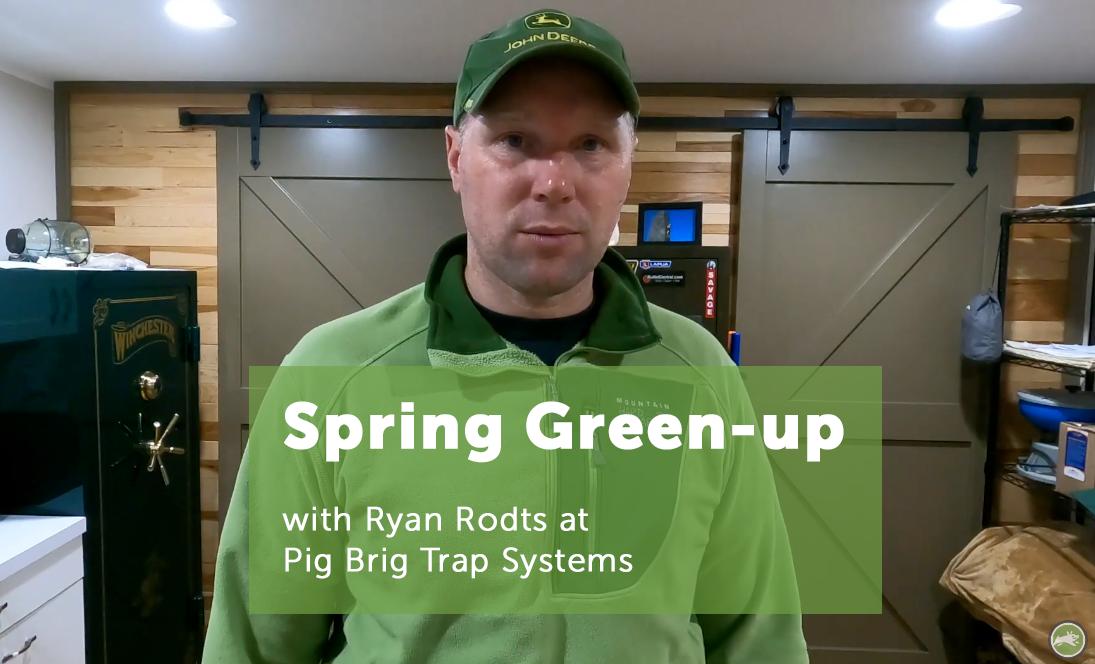 Old Man Winter has packed up and headed north. Snow and ice have melted and the land is thawing. How will the spring green-up affect your feral hog trapping? 
Spring is a time of transition, when life reemerges from the damp and fertile soil. That bait you've been leaving out under your Pig Brig® Trap System is less important to wild pigs now, because they have more options at mealtime, almost everywhere. 
As the pigs become less dependent on bait for food, they may ignore your traps. They'll show up at less predictable times — might even take a few days off between visits — and when they do show up, they may eat less. In short, the trapping gets tougher.        
If you need to keep trapping at this time, patience is key. Also, keep an eye on where the wild pigs are, so you can move the Pig Brig trap to them. In winter they'll come to the bait, but springtime is a different game and you may need to bring the trap to them.      
Given these diminishing returns, some people take a break from trapping in springtime — they'll focus on the farm, maybe do some hunting and, if need be, make repairs to the traps.    
You can also use this downtime to think back on your trapping successes and figure out where there's room for improvement. Maybe map out a plan for the seasons to come.       
Speaking of maps, once you decide where your Pig Brig traps will be in the seasons ahead, this is a great time to install T-posts and ground anchors. Take advantage of that wet earth and go easy on your back.      
If you have any questions about the spring green-up or Pig Brig Traps in general, give us a call at 1-833-PIG-BRIG. We'd be happy to chat.