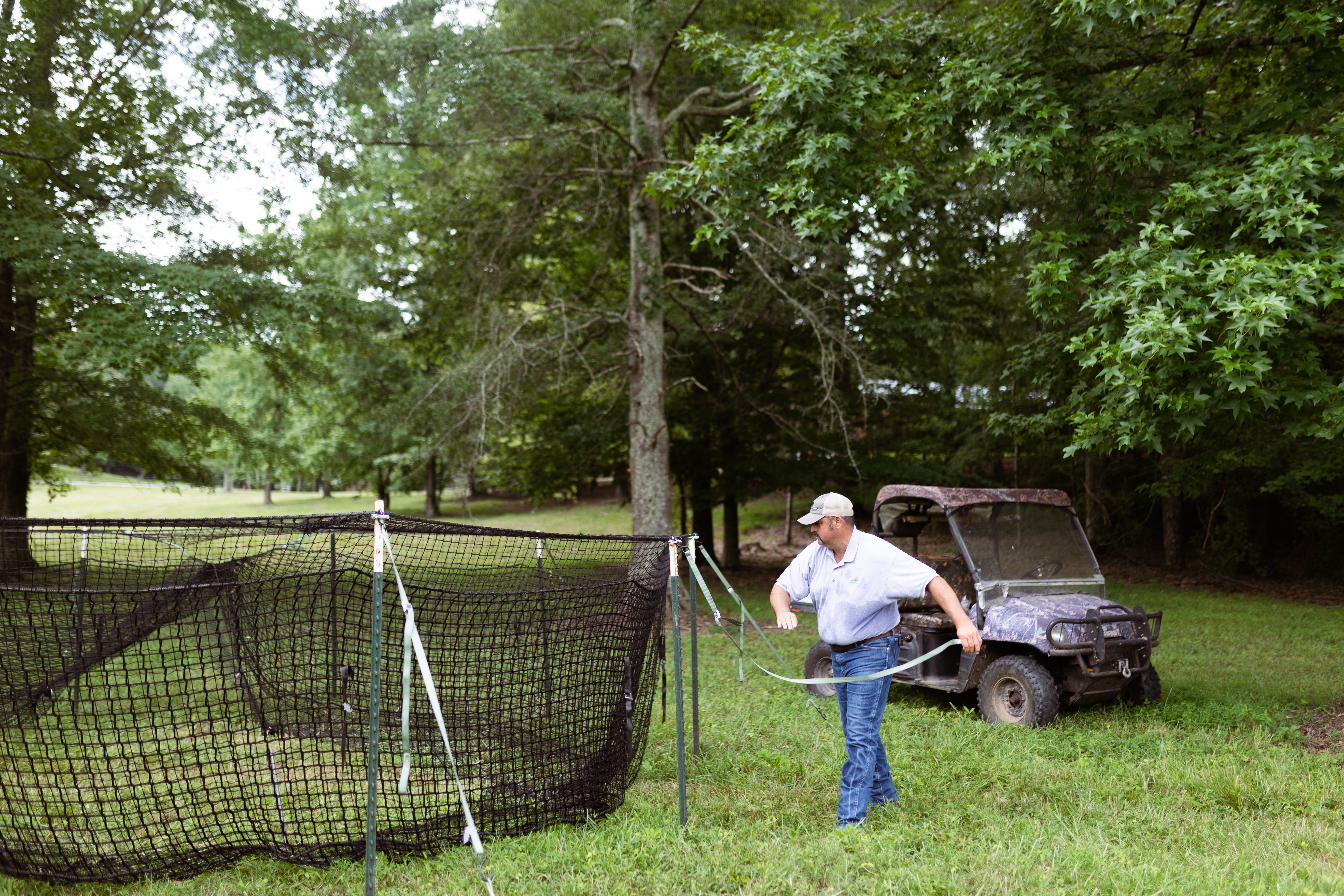 No matter what season it is, we have all the info you need to help plan, prepare and effectively remove wild pigs from your land with the Pig Brig® Trap System. 
Four Points for Planning
You need to be ready when the hogs come calling, and we're here to help you win this fight. Here are four ways to get ready. 
1. You know you have pig damage, but do you know where to catch them? Check out our blog about Where to Put a Hog Trap. It may sound simple, but we break it down so you'll know exactly where to start.
2. Don't want to use T-posts? No problem! Pig Brig Traps can be anchored to trees, rocks or any sturdy structure. See our video on tree sets.
3. There are many kinds of bait, but we recommend corn. Like a Pig Brig Trap, it's simple and it attracts pigs. Get answers to all your baiting questions in this blog post: How to Bait a Pig Trap.
4. For an overview on Getting the Most from Your Pig Brig Trap System, check out this webinar by Aaron Sumrall, PhD, our resident feral hog expert. It will help you with trap deployment, enhancing chances for success, and how best to use a camera with a Pig Brig.
How Well Does It Work?
We think the Pig Brig is great, but don't take our word for it! Check out these Pig Brig testimonials from happy customers. 
Ready to Solve Your Pig Problem? 
The Pig Brig is the feral hog trap you've been waiting for — with easy, fast, one-person assembly, lightweight transport and no need for cell service or subscriptions. Order yours now.
The Pig Brig Team Is Here to Help
Want to discuss the particulars of your wild pig problem? We can talk timing, seasonal effects, trap placement and any other questions you have about Pig Brig. Email us at info@pigbrig.com or call us at 1-833-PIG-BRIG.