Myth: Pig Brig Can't Hold Big Pigs. DEBUNKED!! Pig Brig: 6, Pigs: 0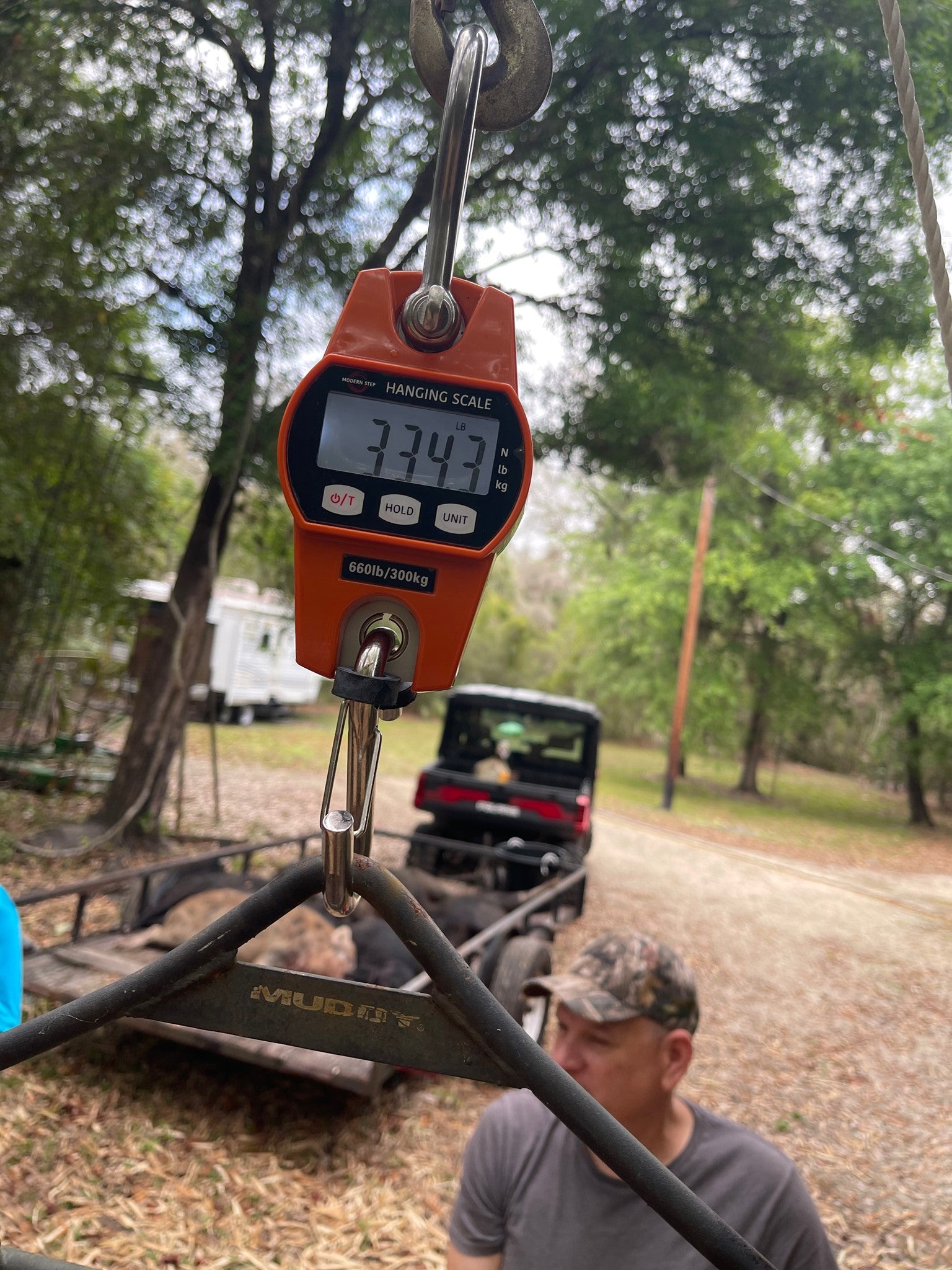 Myth: Pig Brig can't hold big pigs. DEBUNKED!!
"Does this thing work for big boars?"
We get this question a lot. And the answer is yes!
Here's a case study by Ray S. from Port Charlotte, FL.
After he setup his Pig Brig, Ray started watching pigs come into the trap during the night (you don't have to monitor or remote trigger a Pig Brig, he just wanted to watch the trap in action).
The next morning...see the pics and watch the video.
Walking up on his catch right here.
Pig Brig not only holding multiple pigs since 7:30pm the night before including the big pig. 
A solid catch rounding up a few of FL worst, including a boar weighing in at 334 lbs.
Need more proof? Check this scale shot.
String 'em up, Ray!
Let's get that one to the grinder.
Way to represent for the Florida Pig Brigade!
Well done.
Moral of the story: Pig Brig can handle all your pig problems. Even big boars.
Testimonials are provided by actual Pig Brig customers based on their experience with the Pig Brig Trap System and shared with permission.
Have a story to share? Submit it here.