How to Load Pigs to Trailer from a Pig Brig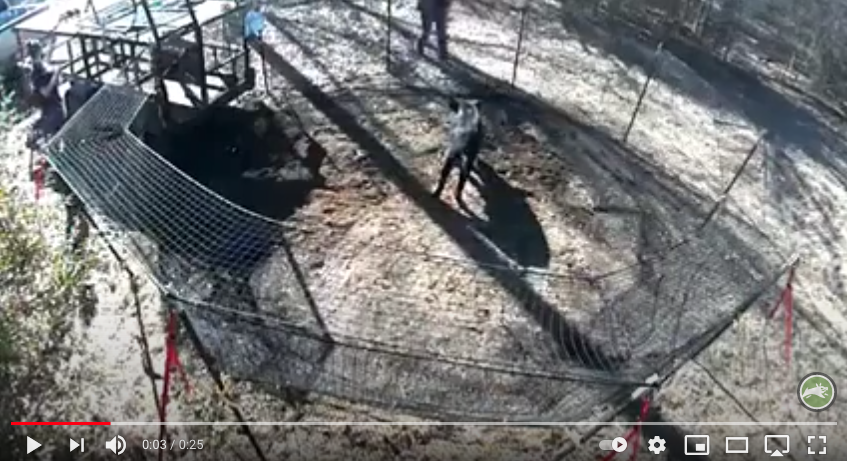 A top question we get: How do you load the pigs after the catch?
Here we all have been taking the pigs down, laying them out and then breaking our backs to get hundreds of pounds of pig in the truck.
But…turns out there's a better, even easier way, thanks to Jed D, the mysterious Pig Whisperer, and Co. in Bedias, Texas.
Watch this.
"We got 'em!" Love that part.
Yes, it's really that easy:
Secure the Pig Brig net to the trailer or to V shaped panels.
Then let the hog find the hole into the trailer or bed.
You can't force them, it needs to be their idea......kinda.
They know there is no escaping the trap, so any daylight, is "OUT" to them.
We love this solution and excited to share it with you as it may help with your next haul.
Thanks, to Jed D. and Co. for finding this easy solve!
Fully loaded, no chiropractor necessary.
Testimonials are provided by actual Pig Brig customers based on their experience with the Pig Brig Trap System and shared with permission.
Have a story to share? Submit it here.