Layup in Louisiana. Pig Brig: 20, Pigs: 0.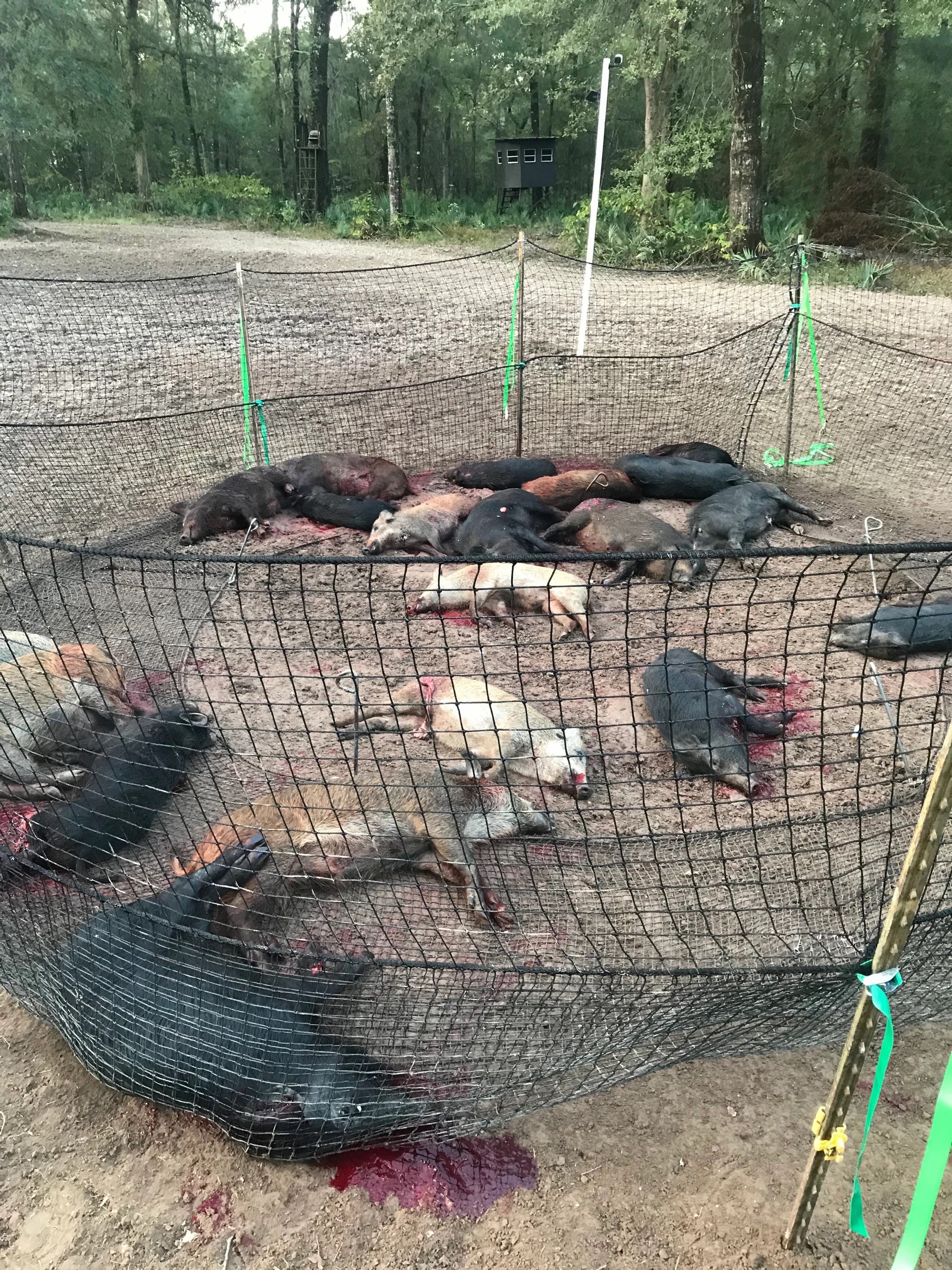 This Louisiana partner was in a bit of a hurry to grab these pigs and compressed our normal timeline. We were more than a little worried when the text messages started to roll in last night (it's hard to have a small business and want everyone to be successful with your product). He baited the site for about a week, set up the trap (but didn't "set the trap" - we call that conditioning) and baited for 2 days (we usually recommend 3-4 days). Last night was the first night the trap was set. Over 3 hours the pigs streamed into the trap ... here's what he saw the next morning.
and the aftermath ...
 He's happy and so are we ...
"The pigs started going into the trap around 8 pm, and now the whole group is there (11 pm). This trap is so much better than my camera controlled gate traps.  We've been waiting for this system."
Testimonials are provided by actual Pig Brig customers based on their experience with the Pig Brig Trap System and shared with permission.
Have a story to share? Submit it here.