Pig Brig Trap Systems' Spring 2022 Game Camera Roundup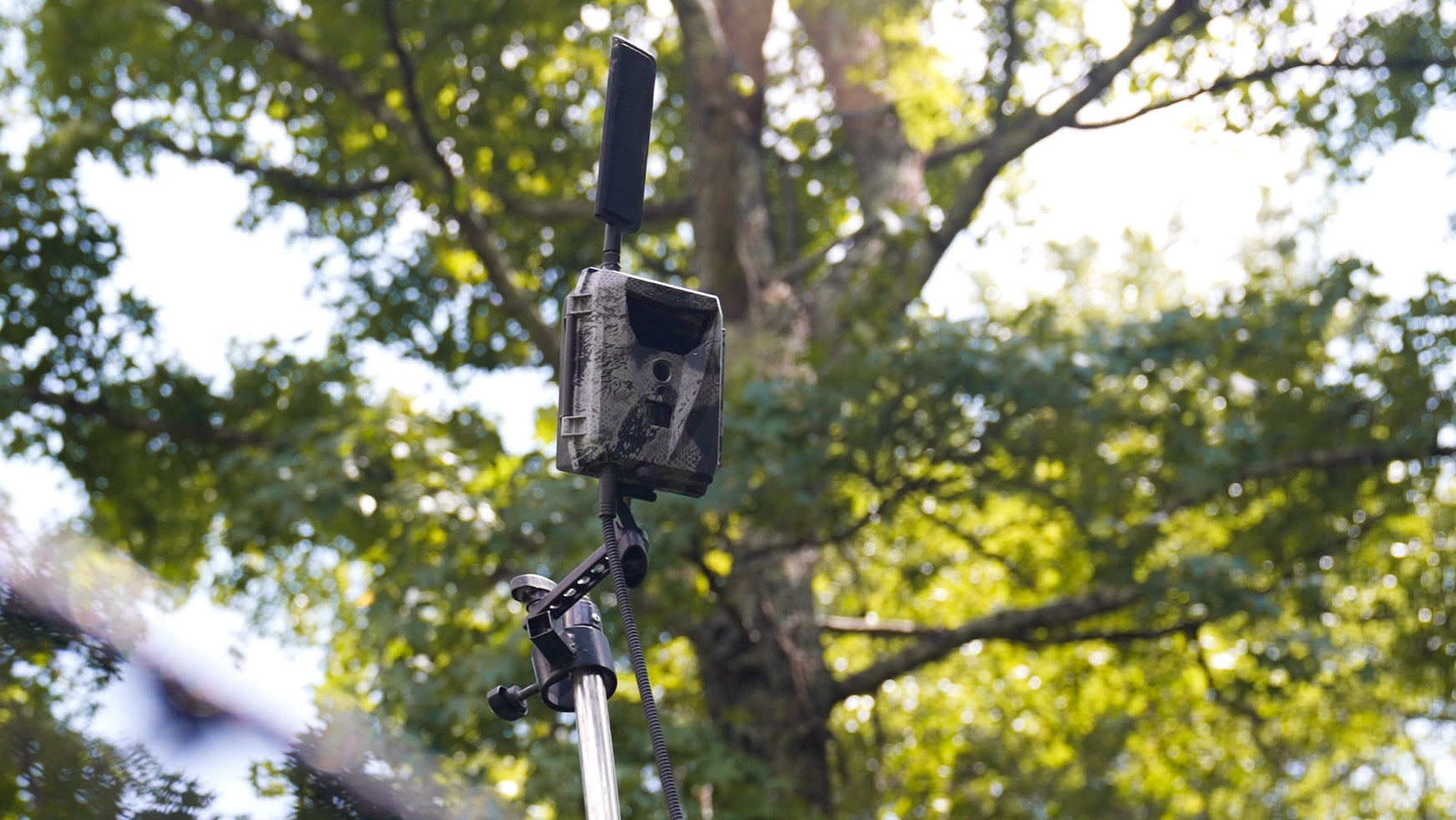 Game cameras can be an important tool when trapping wild pigs on your property. But not all game cameras are created equally — especially when we're trapping an invasive species. While you don't have to use any electronics to get your Pig Brig® Trap to work efficiently, game cameras can be a valuable tool for collecting information about the wild pigs in your trapping area.

Game Cameras give us valuable insight into:

Trap effectiveness at each stage of setting your trap
Understanding the size of the sounder, understanding success
Non-target species, and how we may want to deter them from engaging with the trap

While you can trap without a camera, game cameras add an extra level of certainty to your trapping efforts.

Pig Brig Trap Systems' staff are often asked which game cameras we recommend. In Spring of 2022, we asked our Pig Brig Trap Systems Facebook Owners group which game cameras they liked, disliked, and recommended to others in both cellular and SD Card-based models.

From this feedback, we purchased eight cellular camera models and four SD card camera models for field evaluation. All cameras were purchased with Pig Brig Bucks (the money we use to test equipment and ensure our customers have the best possible experience with their traps).

We evaluated the game cameras based on ease of use, customer support, and function of each camera to better inform our recommendations. Some of the results were surprising, a few cameras we anticipated doing well turned in a lackluster performance, and one of the least expensive SD cameras performed well above its price point.

The game camera market changes rapidly, so we'll update our recommendations over the coming months. Make sure you let us know what your favorites are, and we will throw them in the mix.

Eight Game Cameras to Consider
We selected eight game cameras based on feedback from our Pig Brig Trap Systems Owners Group on Facebook. (If you own a Pig Brig and you're not there, you really should be). We asked the group what they liked, disliked, and recommended, then we purchased each camera and put it to the test.

For full disclosure, we have no affiliation with any of the manufacturers other than having purchased their products previously for personal/company use.

The Challengers:
| | |
| --- | --- |
|  Cellular Game Cameras | SD Game Cameras |
| Spartan GoCam | Browning Apex |
| Spartan GoLive | Moultrie A-series |
| Spy Point Micro LTE | Muddy Hunter 14 |
| Wise Eyes SmartCam | Stealth Cam BT16 |
The Evaluation Process
We conducted the camera function test in two phases; a control phase (taking pictures of cattle at a feeding station for 24 hours) and the field trial (8-day assessment capturing photos of wildlife (mostly pigs and deer)) over bait.

The Pig Brig test team set each camera on medium sensitivity, with a 1-minute photo time-lapse, placed 30 feet from the bait site, 48 inches off the ground, and cameras were located 1 foot apart, oriented towards the center of the bait station. The photo quality was selected to be as close as possible to each other, and generally, the cameras were placed on the highest setting.

We evaluated customer service by calling each manufacturer with a hypothetical flaw to determine the level of customer service and knowledge of the product. Each specific result will be listed below.

Long-term durability was not tested as part of this evaluation, but any durability issues experienced were noted.

For the cellular cameras, the App was given a subjective grade based on how easy it was to set up the camera, navigate the app, and receive photos.

Control Testing Results
During the control phase, we evaluated each camera for triggering (Figure 1) and photo quality (Figure 2). Photo quality was the average subjective assessment of the overall image quality during daylight, nighttime, dawn, and dusk. Each camera provided acceptable image quality and was ranked either 4 (excellent), 3 (great), 2 (good), or 1 (fair) in descending order of average photo quality.
Figure 1. Photos captured during Pig Brig Trap Systems Game Camera Round-Up April 2022 control period.
Figure 2. Photo quality of each camera was evaluated during the control period of April 2022. Rankings of 1 (fair) to 4 (excellent).

Field Testing Results
During the field trial, cameras were assigned randomly to one of four sites, consisting of three cameras (two cellular and one SD), at four different locations. Camera images were sorted and compiled for the detection of animals and excluded birds and humans (we're only interested in helping you better catch wild pigs, after all). The number of images taken over eight days was noted. This data is presented as sites 1 – 4 in Figure 4.
Figure 4. Captured wildlife images at field sites 1 – 4 during Pig Brig Trap Systems camera evaluation trial in April 2022.



Game Camera Customer Service Results
Customer service is incredibly important to us. Whether it's a game camera or a trap system designed to catch the whole sounder, we think a company should pride themselves on their customer service. Game Camera

When you're knee-deep in mud trying to understand why a product isn't working, service should be quick and knowledgeable.

SD Cameras
All manufacturers of the SD card-based cameras we tested did not offer customer service over the phone to identify or diagnose issues with their cameras. Upon finding out our questions about an SD camera model with no app associated, customer services teams offered no help.

Cellular Cameras
Spartan GoCam and GoLive – Contacted twice. Easy to get to customer service. Somewhat knowledgeable about the product. The app allowed customer service to access the camera remotely. The GoLive scenario was a camera taking photos at night, but the image was all black. Customer service could not resolve the issue by checking settings and asked that the camera be sent in for repair. Customer service could not give a timeline of how long the camera would be in for repair.

Overall customer service ranking of good.

Wise Eyes Smart Cam (video and text) – Extremely easy-to-reach customer service. Very knowledgeable about the product and can access the camera through the app. However, representatives preferred to remotely address the problem rather than teaching the camera owner how to solve the problem.

Overall customer service ranking of good.
Game Camera Specification Summary

Additional camera information is provided in Figure 5. This is a compilation of relevant data regarding each camera and not presented elsewhere in this post.
Figure 5. Camera specifications.
| | | | | | |
| --- | --- | --- | --- | --- | --- |
| SD Camera  | Price | Mega Pixel | Image Quality | 12v capability | IR/Flash |
| Browning Apex | $99  | 18 | Fair | No | IR |
| Stealth Cam BT16 | $79  | 16 | Great | No | IR |
| Muddy Hunter 14 | $29  | 14 | Great | No | IR |
| Moultrie A-Series | $69  | 12 | Great | No | IR |
| | | | | |
| --- | --- | --- | --- | --- |
|  SD Camera | Price | Mega Pixel | Image Quality | 12v Capability |
| Browning Apex | $99 | 18 | Fair | No |
| Stealth Cam BT16 | $79 | 16 | Great | No |
| Muddy Hunter 14 | $29 | 14 | Great | No |
| Moultrie A-Series | $69 | 12 | Great | No |
| | | | | | |
| --- | --- | --- | --- | --- | --- |
| Cellular Camera | Price | Data Plans | 12v Capability | SD Storage | Video |
| Spartan GoLive | $399 | $100-250/year | Yes | 32 | Great - 45 sec |
| Spartan GoCam | $299 | $100-150/year | Yes | 32 | No |
| Spy Point Micro LTE | $79 | $3-16/month | No | 16 | No |
| Wise Eyes SmartCam video | $299 | $8-16/month | * Yes | 32 | Good |
| Wise Eyes SmartCam text | $199 | $8-12/month | * Yes | 16 | No |
* 12v attachment is only a short wire and two alligator clips
Spring 2022 Game Camera Summary
This evaluation was interesting to the Pig Brig Crew. Some of the camera manufacturers we have had good luck with in the past (Moultrie) did not do well in this evaluation, and the ones we never considered did surprisingly well (Muddy). The Muddy camera appeared very similar to the Stealth Cam BT16 and functioned similarly for less than half the cost. Models that work well now may be replaced with new and improved models that do not function as well.

Our TOP 3 Game Cameras for Wild Hog Traps

In our testing, a couple of cameras really shined that we didn't expect. We had standouts from companies we've had great success with before, and some that didn't stand up to what we expected.

For cellular-based cameras, we'd recommend the Tactacam Reveal X — but only if you don't need live video. The Reveal X took the best picture of any camera in our test, had one of the highest detection rates, customer service was relatively easy to reach and was knowledgeable about the product.

We were also impressed that the camera had the second lowest price (for cellular-based cameras ($140) and had a reasonably priced data plan ($8–20/month).

If you need a live video feed, we recommend the Spartan GoLive camera. The picture isn't quite as good as the Tactacam or even some of the other cellular-based cameras, but the lower price point moves it up to the top spot in our books.

For the SD card-based cameras, we recommend the Muddy Hunter 14. At $30, this camera was one of the top performers in the SD card category and outperformed some cameras that were 3x the price.

The Muddy Hunter 14 captured the most images in both the control phase and among its competitors in the field trial, and the images were great. The price point really sells it though, it's so inexpensive that it's nearly disposable. This is great when you consider that for non-app-based SD card cameras we found the customer support to be non-existent. (If you find one, let us know).


The intent of this post is to give a general recommendation based on the set of criteria we evaluated. There are many more cameras on the market and if the end user is looking for specific functions or features there may be other cameras on the market that function better for specific uses.