The Pig Brig Trap System Difference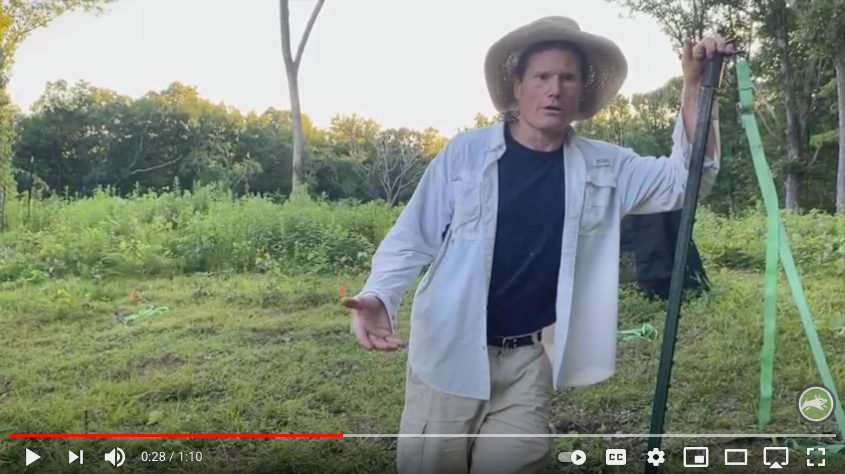 The Pig Brig Trap System is like nothing you've ever seen before. Born from the minds of experienced hunters, wildlife biologists, and conservationists, this trap is changing the world of feral hog control.
In this video, Dr. Anthony DeNicola, founder of the wildlife conservation organization White Buffalo Inc. and creator of the Pig Brig, talks about what makes this trap special.
Here's why it's your best choice:
Lightweight: The patented Trap weighs a little more than a bag of corn (not including t-posts or hardware).
True Multi-Catch: Pigs can enter all night. Catch the entire sounder with no gate and continuous entry.
Low Cost: Multi-use, no cell service or subscription needed. Plus the reduction of costly crop, herd, and land damage.
Fast to Setup: No more hassling your friends or neighbors. One person can set the Trap in less than 40 minutes.
Easy to Transport: The Trap System fits in a 30-gallon tote and rides conveniently on the back of an ATV.
Easy to Use: The Trap is the technology. You don't need cell service or late-night remote activation; no subscription required.
60-Day Returns: Risk-free! Return your Pig Brig for a full refund within 60 days of purchase if you don't love it.
On-Call Support: Need assistance on setup? Have a question? We are pig-catching experts. Just call, chat, email anytime.
Built in USA: The Pig Brig Trap System is proudly built in the USA. We are working to keep it that way to keep you working.