Load It Up. Lay Em Out. Pig Brig: 115, Pigs: 0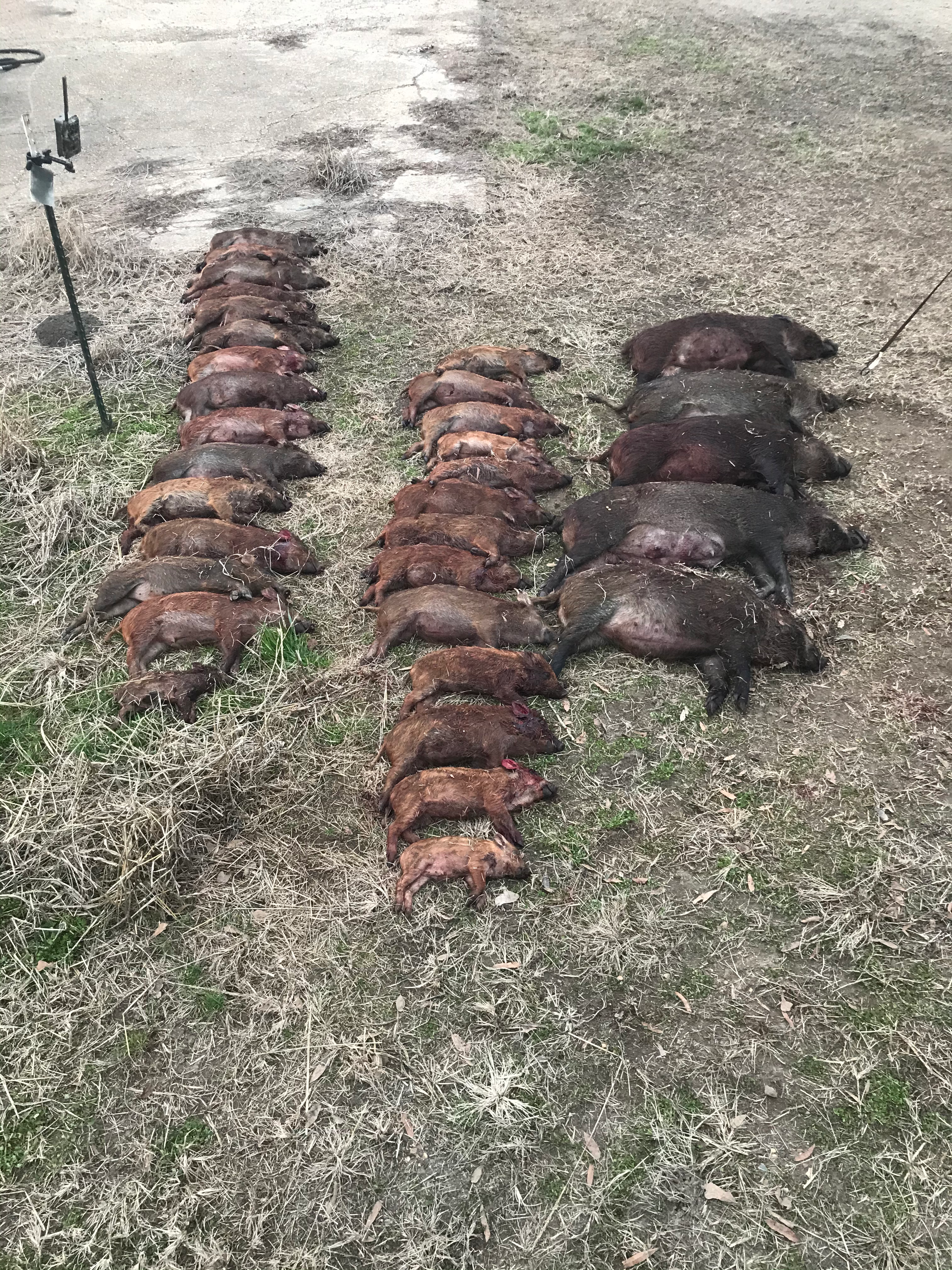 David S.
1 trap.
2 nights of conditioning.
1 minute: All the pigs pushed in less than that.
35 pig sounder down.
This is what we do.
Lay 'em out, David!
But that's just the beginning...
You saw what David S. picked up, but he's been busy!
Post 2 of 6: It's Feb 9. 57 degrees out. 6:35am. David makes another catch.
David S. cleans up the rest of the crew with 21 more. 16 more females and 5 males.
Sound up
on this - pigs in the mud!
Post 4 of 6: Feb 24. Shhh it's a quiet night. David S. is tearing it up on the pig count. Let's see what's next…
Post 5 of 6: March 1. David S. 13 females and 7 males this time. It's a pig party.
A cold morning, but David S. coming in hot with the morning's bacon.
Running total: He's taken down over 115 pigs between multiple traps/locations.
Let's give David S. some respect for his kill count.
Pig Brig's built to trap.
Let's go get us some pigs!
Testimonials are provided by actual Pig Brig customers based on their experience with the Pig Brig Trap System and shared with permission.
Have a story to share? Submit it here.