Leave it to Chance! Pig Brig: 50, Pigs: 0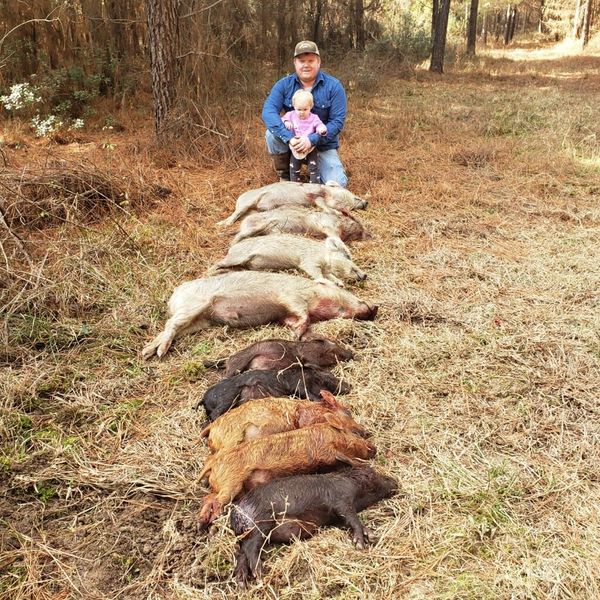 Looking for an easy, efficient solution to his growing feral pig problems in Oklahoma, he needed something strong, portable - and that didn't need cell service to activate since there isn't any where he's trapping.
Now, with 6 catches and over 50 pigs with his Pig Brig Boar Stopper Package, he's proving his skills with the kills. They never had a chance. If you are looking for Pig Brig proof, leave it to Chance T.
Nice work, Chance! Thanks for sharing your catches.