Greenwood, SC meets Deadwood (Pig Brig: 37, Pigs: 1)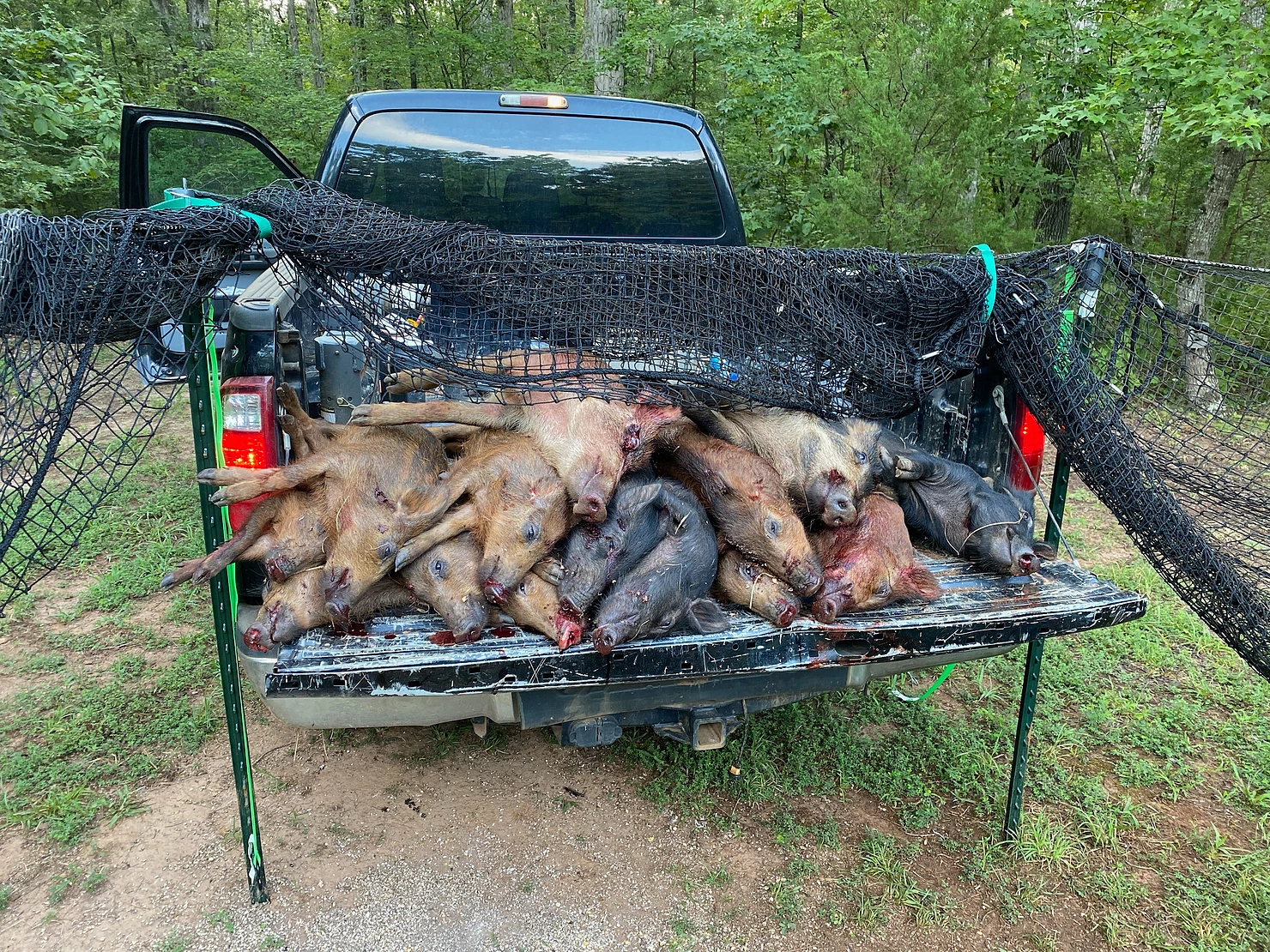 This Greenwood, SC partner has been working with us since August and has had 4 great sets. He's captured 37 pigs.
Early on, he had one pig climb over and escape. While escapes are rare, we sent him a Trap Cap, and it solved the problem (see below and in the store for the cap). The good news, when pigs escape (not that we want them to), they come right back in. The trap doesn't seem to bother them ... here's a nice night from one of his sets.
We also asked him to leave a group with two big boar overnight to test the strength of the trap. We've seen it work, but wanted to make sure he trusted it. So the big guy below beat on the trap with a buddy - all night long.
The trap did great. He's happy and so are we ...
We developed the Trap Cap to keep 'em from climbing over - we've only seen it a few times in nearly 2,000 captures, but if this is a concern for you, grab the Pig Brig Professional Trap System.
Testimonials are provided by actual Pig Brig customers based on their experience with the Pig Brig Trap System and shared with permission.
Have a story to share? Submit it here.