Anchor Stake Rings: Toss 'Em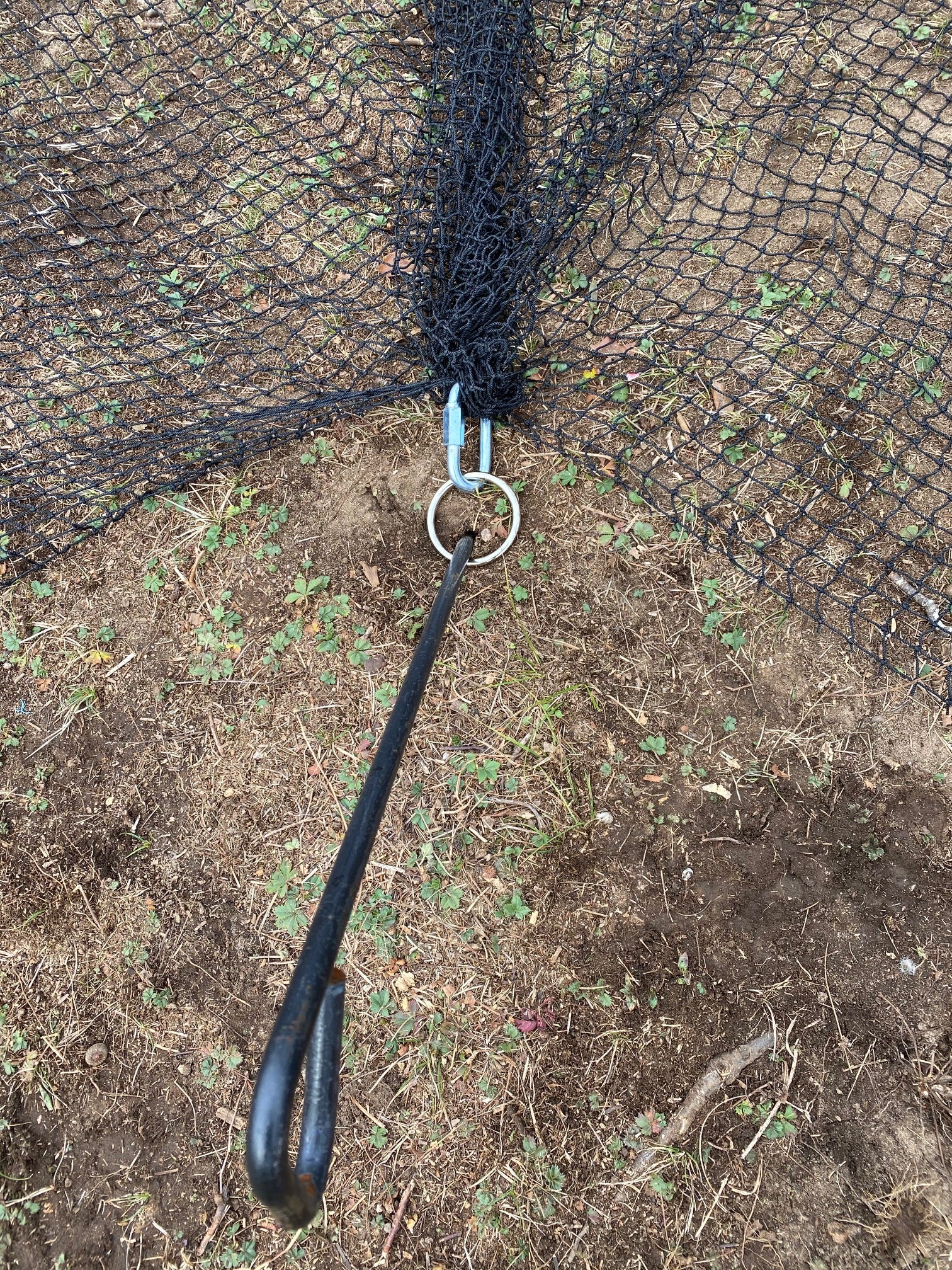 Much like the pigs, the Pig Brig trap is ever-evolving. We are pretty obsessive about not losing pigs and work late nights to make this trap more secure. When we find something that works, the first thing we want to do is share it with you. Read on for a few updates. 
We strongly recommend that you get rid of the anchor stake rings (the metal ring that connects the skirt to the five anchor stakes on the inside of the trap) and use the quick link. We've already removed the rings from some of the recent traps we've sent out (so you might not have them).
If the anchor stake is set with the curl facing down (it should be facing up), and pigs are extra rowdy, the ring can slip off of the stake. This won't always result in escaped pigs, but there's a chance ... and we don't give pigs a chance. 
To reduce the risk of this happening, simply remove the ring. The quick link that is attached to the ring can be unscrewed for easy removal. Then, reattach the quick link and use it in place of the ring. Make sure your anchor stake has the curl facing up and is about 15 inches out of the ground. If it is too deep in the ground you run the risk of pigs pushing the quick link up to where the curl in the anchor stake starts, making it more likely it will get hung up or come off. There is a low escape risk, but if you make this change it will be even lower.
Here's what it should look like after the ring is off:
One of the things we value most at Pig Brig is feedback from our customers. If y'all ever have a tip that you think might make Pig Brig a better hog trap, we want to hear about it. As always, hit us up with any questions at hello@pigbrig.com, or via chat or phone.